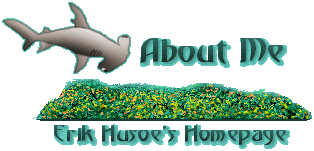 During the summer of 1992, I was bodysurfing in the Huntington Beach area when I suffered a devastating injury: I crashed head first, into a sandbar on the shore and shattered part of the vertebrae in my neck. This accident left me a somewhat quadriplegic, unable to work. Initially, I felt very helpless. My doctors believed that I would battle paralysis my whole life. During this time, I was forced to re-evaluate my life and come to terms with my situation. I began to look back at my life at everything I had experienced. I remembered being involved with the Boy Scouts (Eagle Scout, 1981) as a youth and how that was an important part of my life, way back when. I remember backpacking with my dad in the Sierra Nevada Mountains, and being shocked at how careless many people were with our environment. I thought about these moments in my past, and became motivated by them. Going back to work at my old job was not possible with my injury. Some serious life decisions were before me.


I decided to enroll at California State University, Long Beach, where I studied Marine Biology. By this time, a lot of physical therapy (and stubbornness) was slowly, but surely, leading me to a higher level of recovery. I have found that school has been a very therapeutic endeavor that has helped me through some emotionally and physically rough times. The California Department of Rehabilitation paid for all college expenses incurred during my undergraduate studies. I even became a certified scuba diver. This new outlook on life felt good.

After graduating from California State University, Long Beach, I was a full-time volunteer biologist at Southwest Fisheries Science Center, NOAA, working on a National Science Foundation project with Dr. Osmund Holm-Hansen, Dr. Russ Vetter, and Dr. Mark Westerman. Afterward, I attended Texas A&M University, College Station, where I received a Master of Science degree in Wildlife & Fisheries Sciences. Here, I became increasingly aware of many important environmental issues facing us today. I gained a desire to be a part of the process that would ameliorate the devastating pressures on critical habitats imposed by the footprints we leave behind.

The challenges and successes of my life have shaped my beliefs and values bringing me to a point where the direction of my future has evolved into a strong desire to take a proactive role in grass-root efforts to protect and preserve the environment. This led me to join the U.S. Peace Corps. I was sent to Micronesia as a natural resource volunteer. After pre-service training in Pohnpei, Federated States of Micronesia, I was assign to the Republic of Palau. My first host agency was the Palau International Coral Reef Center where I worked as an aquarist. Beside my aquarist duties, I worked with other staff in developing posters, presentations, a promotional folder and pamphlet, and flyers for the sponsorship and adopt-a-tank programs. After a year, I transferred to the Division of Fish & Wildlife Protection, under the Ministry of Justice, where I am a conservation extension officer. Here, my primary role was to train and assist DFWP counterparts to develop necessary skills and knowledge to support the continued development of DFWP programs, such as community outreach, education, GPS and GIS training, community based coastal cleanups, and the Marine Environmental Enforcement Response Team (MEERT). I developed the DFWP web site using digital photography and Photoshop software. My two-year term in the Peace Corps was completed on August 2004.

There is a race of men that don't fit in; A race that can't stand still;
So they break the hearts of kith and kin, and roam the world at will.
Robert Service, 1907

However mean your life is, meet it and live it; do not shun it and call it hard names.

Henry David Thoreau.
1817-1862